Scholarships
Frank A. Damato Scholarship Fund (Laborers' Local One Scholarship)
http://www.laborerslocalone.com/scholarships/frank-a-damato-scholarship
Chicago Area LECET
https://www.chicagolecet.org/programs-activities/scholarship-program/
Chicago Federation of Labor -

William A. Lee Memorial Scholarship

https://chicagolabor.org/resources/scholarships/
Construction Industry Service Corporation - CISCO
https://www.cisco.org/scholarships/
2023 Scholarship Winners
Top Essay: Mariana Medina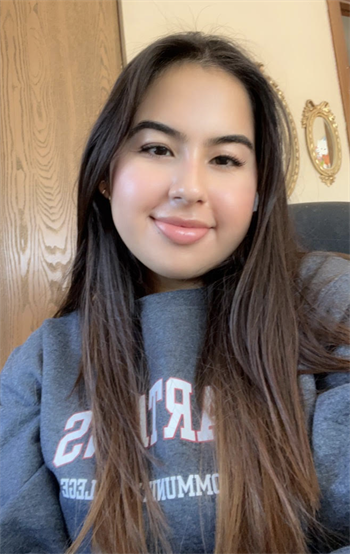 My name is Mariana Medina, and I am 23 years old. Outside of school, I am a beauty consultant at Target and a Student Teacher. I was in community college for a few years (2018-2022) mainly because I couldn't narrow down what I wanted to do for the rest of my life. However, I couldn't be happier with my choice. I've always been a good student, from 4th-8th grade, I was in the gifted program, in High School I was in the Streamwood Business and Language Academy where I studied Mandarin for 4 years, and in college, I'm happy to say that I've been able to make the Dean's and President's list every semester. I don't have much family here in the U.S. except my two parents and two younger sisters. My father is Pedro Medina who has been with Scurto Cement Construction for 20 years now and my mother, Ana Maria Medina is currently a stay-at-home. Christina Medina, my younger sister, is currently in community college pursuing an Associate's degree. My youngest sister, Alexandra Medina, has just recently graduated High School and will be starting her college journey this fall. I'm grateful to have the small family that I have as they've always been very supportive of what I do and have helped me every step of the way. I don't think I would be where I am without them. I'm currently enrolled in the NIU PLEDGE program where I will graduate in 2024 with a bachelor's in Elementary Education and an emphasis in Bilingual as well as an English as a Second Language (ESL) Certification. There are no words to express how grateful I am to be receiving this award and how much it will help me with my education. Thank you so much!
Other Essay Winners:
Anthony Linares
My name is Anthony Linares and I graduated from Taft High School and I plan on pursuing a major in mechanical engineering. I am thankful for this scholarship as it will help fund my education.
Christoper Acosta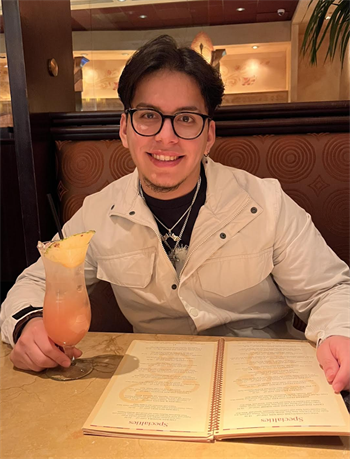 Hello! My name is Christopher Acosta! I am currently an upcoming sophomore at the College of Lake County. I am pursuing my Associate in Arts in Economics as of right now. I'm pushing to transfer to an in-state University to obtain my Bachelors in Economics. After that, I will pursue my goal in obtaining my Masters in Business Administration with a focus in Human Resource Management. My main goals career-wise is to find a job as soon as I graduate in the business world, preferably as a Financial Advisor or Actuary.
Isabella Sanchez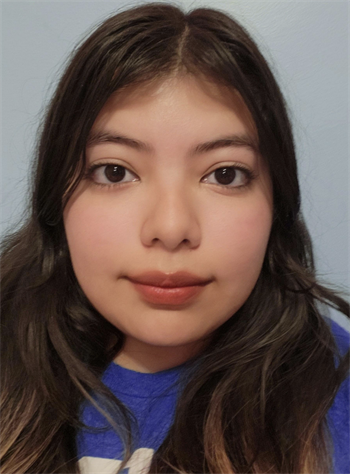 My name is Isabella Sanchez and my father is Local One member Mario Sanchez. I am
entering my second year at McHenry County College where I plan to graduate with an
Associate's degree of Arts. From there, I plan to continue my studies to complete a Bachelor's in
Psychology and later either a PsyD or Ph.D. in clinical psychology. My ultimate goal is to
provide care, empathy, and a better understanding to and of those who struggle with their mental
health.
Karolina Puente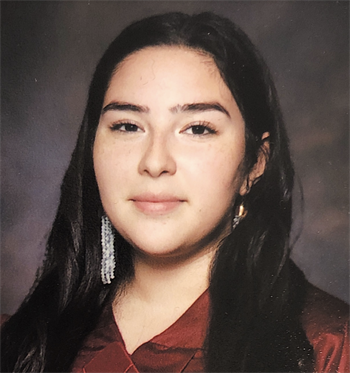 Hello, my name is Karolina Puente and I am currently a senior at Roosevelt University studying Psychology. I hope to focus on work involving women and children and continue on to pursue my Masters in Clinical Psychology as well.
Layla Dulaitis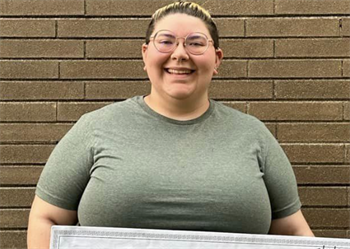 Thank you!