Get a Local One duffle bag for paying 2021 dues in full!
December 18, 2020 - Action
Brothers and Sisters,
Laborers' Local One will be offering its membership Local One gear for paying your dues in full for the year as we have done in the past. If you pay your dues in full for the year during the first quarter, you are eligible to receive a Local One duffle/tool bag.
What you need to know:
If you have already paid for the year, CONGRATS! You get one.
Pay by phone, mail, Local One App or laborerslocalone.com
Dues for the year must be paid between January 1, 2021 – March 31, 2021 to get a bag. One bag per member that pays in full.
NO EXCEPTIONS. FIRST COME, FIRST SERVE.
Bags are expected to be available at the office after the first quarter ends sometime in April. You will not receive a call when they are in. We will post on our social media, app and website when they arrive. It is up to you to pick it up.
When picking up your bag please ring the bell or knock, stay outside and wear a mask.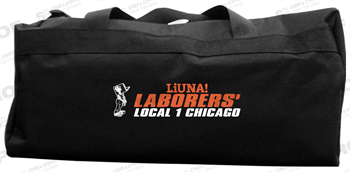 Categories